Sergent Slipper
is a policeman that watches the streets of Hub City and (sort of) keep them safe from Dennis and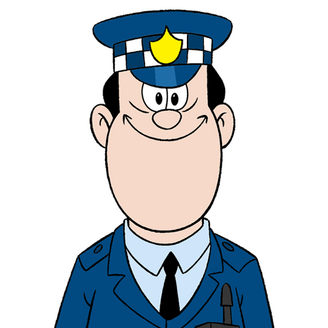 Gnasher.
Description
Edit
Nobody knows the mean streets of Beanotown better than Slipper. Well, actually, the streets aren't all THAT mean, but Slipper's not much cop as a cop. Sees himself as a constant crusader against chaos - usually caused by Dennis and Gnasher!
Ad blocker interference detected!
Wikia is a free-to-use site that makes money from advertising. We have a modified experience for viewers using ad blockers

Wikia is not accessible if you've made further modifications. Remove the custom ad blocker rule(s) and the page will load as expected.